Product Development to Keep Meeting the Needs of Our Customers
—This Has Been and Will Always Be Our Way.
Throughout our long history, we have synthesized, manufactured, and sent forth into the world various products; below are but a few examples.
Please feel free to contact us regarding any of these products or their derivatives.
Core Materials
Name:p-Hydroxybenzoic acid(POB®)
ENCS No.:3-1640
CAS No.:99-96-7
Application:Raw material for high performance plastic and fiber and other chemicals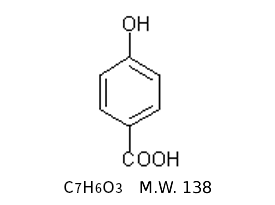 Name:6-Hydroxy-2-naphthoic acid(BON6®)
ENCS No.:4-398
CAS No.:16712-64-4
Application:Raw material for high performance plastic and fiber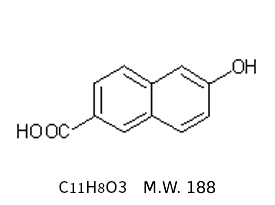 Derivatives
Name:Methyl p-Hydroxybenzoate
ENCS No.:3-1585
CAS No.:99-76-3
ICNI Name:Methylparaben
Application:Preservative for cosmetics, pharmaceuticals and foods
Registered by Japan Hygienic Olefin and Styrene Plastic Association and Vinyl Environmental Council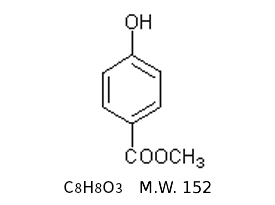 Name:Ethyl p-Hydroxybenzoate
ENCS No.:3-1585
CAS No.:120-47-8
ICNI Name:Ethylparaben
Application:Preservative for cosmetics,pharmaceuticals and foods
Registered by Japan Hygienic Olefin and Styrene Plastic Association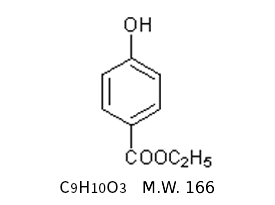 Name:Propyl p-Hydroxybenzoate
ENCS No.:3-1585
CAS No.:94-13-3
ICNI Name:Propylparaben
Application:Preservative for cosmetics,pharmaceuticals and foods
Registered by Japan Hygienic Olefin and Styrene Plastic Association and Vinyl Environmental Council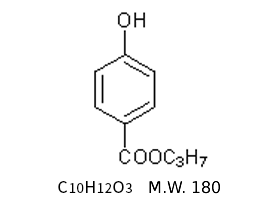 Name:Butyl p-Hydroxybenzoate
ENCS No.:3-1585
CAS No.:94-26-8
ICNI Name:Buthylparaben
Application:Preservative for cosmetics,pharmaceuticals and foods
Name:2-Ethylhexyl p-Hydroxybenzoate
ENCS No.:3-1585
CAS No.:5153-25-3
Application:Plasticizer for nylon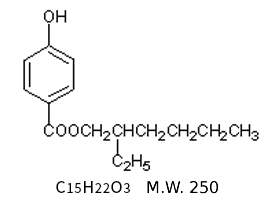 Products commercially manufactured before
Name:Sodium Methyl p-Hydroxybenzoate
ENCS No.:3-1613
CAS No.:5026-62-0
ICNI Name:Sodium methylparaben
Application:Preservative for cosmetics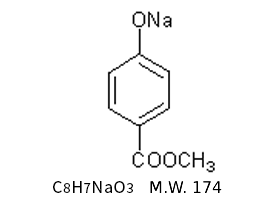 Name: p-Anisic acid
ENCS No.:3-1695
CAS No.:100-09-4
Application:Raw material for photo chemical and fragrance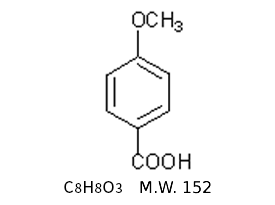 Name:3-Hydroxy-2-naphthoic acid
ENCS No.:4-398
CAS No.:92-70-6
Application:Intermediate for dye and pigment
*Succeeded to make BON Dust Free to improve working site environment for the first time in the world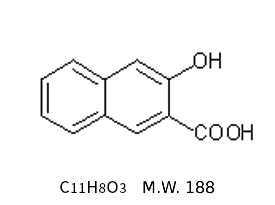 Name:2-Benzyloxynaphthalene
ENCS No.:4-1458
CAS No.:613-62-7
Application:Sensitizer for thermal paper