Our Philosophy: To Infuse Research,
Development and Production with Creativity and Originality.
Since our founding, we have declared "Creativity and Originality" as our corporate philosophy, and produced by our original technology and sold POB® and BON6® (the main products of our Chemical Products Business), as well as liquid crystal polymers (LCPs) derived from those products, and the preservative for cosmetics, Paraben. We established the R&D Center as the core of our research and development activity, and are building strict quality control systems at each production base.
R & D site bearing the new technology in the next generation
R&D Center (Hyogo)
Ueno Fine Chemicals Industry, Ltd. established its first research center in 1962, in the city of Itami, Hyogo, Japan. This facility was further developed into a general research center in October 1966.
To mark its 80th anniversary, the company built a new research center in the city of Sanda, Hyogo, in May 1999, and transferred all chemicals R&D functions to this new, "green" location.
Working on R&D of the Ueno process, discovery of compounds using the process, and development of new applications for these compounds, the Ueno Institute for Chemical Science plays a core role in developing technologies for Ueno Fine Chemicals, an R&D-oriented company, under its basic R&D policy of challenging and exploring the unknown and making social contributions.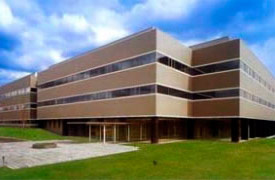 Leading-edge of continuous process plant based on self-developed technologies
Yokkaichi Factory (Mie)
The Yokkaichi Factory realized the Ueno Process, a continuous industrial production process for monomers of aromatic hydroxycarboxylic acids.
All processes taking place in each plant in the factory, from the mixing of raw materials, reaction, refining and other after-treatment processes, to the packaging processes of products, are remotely monitored, controlled and automated using a computerized control system.
In addition, the plant is fully equipped with internal treatment facilities to handle factory emissions, including effluent and gas emissions, thus trying to improve the environment as an environmentally friendly factory.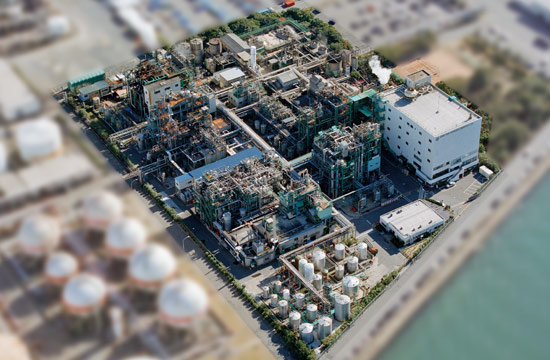 Integrated production of LCP from polymerization to compounding
Itami Factory (Hyogo)
In 1938, the Itami Factory started its operations as the first production base of Ueno. Now, it is specialized in the production of LCP.
Under the thorough quality control system based on long accumulated technologies, the factory produces LCP through an integrated production system to meet customers' needs for large variety small quantity production. This covers the production of each kind of grades like high flow, beat resistance, high strength, and general purpose by polymerization of monomers and compounding glass fibers and other materials.